The assignment was to 
overhau
SRAMl of their catalog site ChoiceFactory to better serve their customers and
employees,
while being cognizant of overall SRAM.com 2015 redesign goals. Nansen began this project with initial learnings meetings in Chicago.
Over the course of 6 weeks between February and March, Nansen interviewed 31 SRAM employees and customers amongst varied departments, to determine:
• Current ChoiceFactory usage patterns
• Pain points in daily tasks
• Desired features in the next iteration
• Overall content structure & organization
• Need for smart search functionality
• Login-specific access to information
• Single source for all content related to a project; download for hi-res images, price list, etc
• Model year display differentiation
• Shopping cart/ list/ comparison functionality
What Problems Were We Trying To Solve?
Via our interviews, learnings, and analysis of pain points, we've noted some key issues that we think the new ChoiceFactory can help solve: 
• Product information is out of date, inconsistent, scattered 
• Limit what users can see and acquire (access control)
• Lack of display of part number and pricing information
Wireframe prototype: Home > Menu> Product Filtering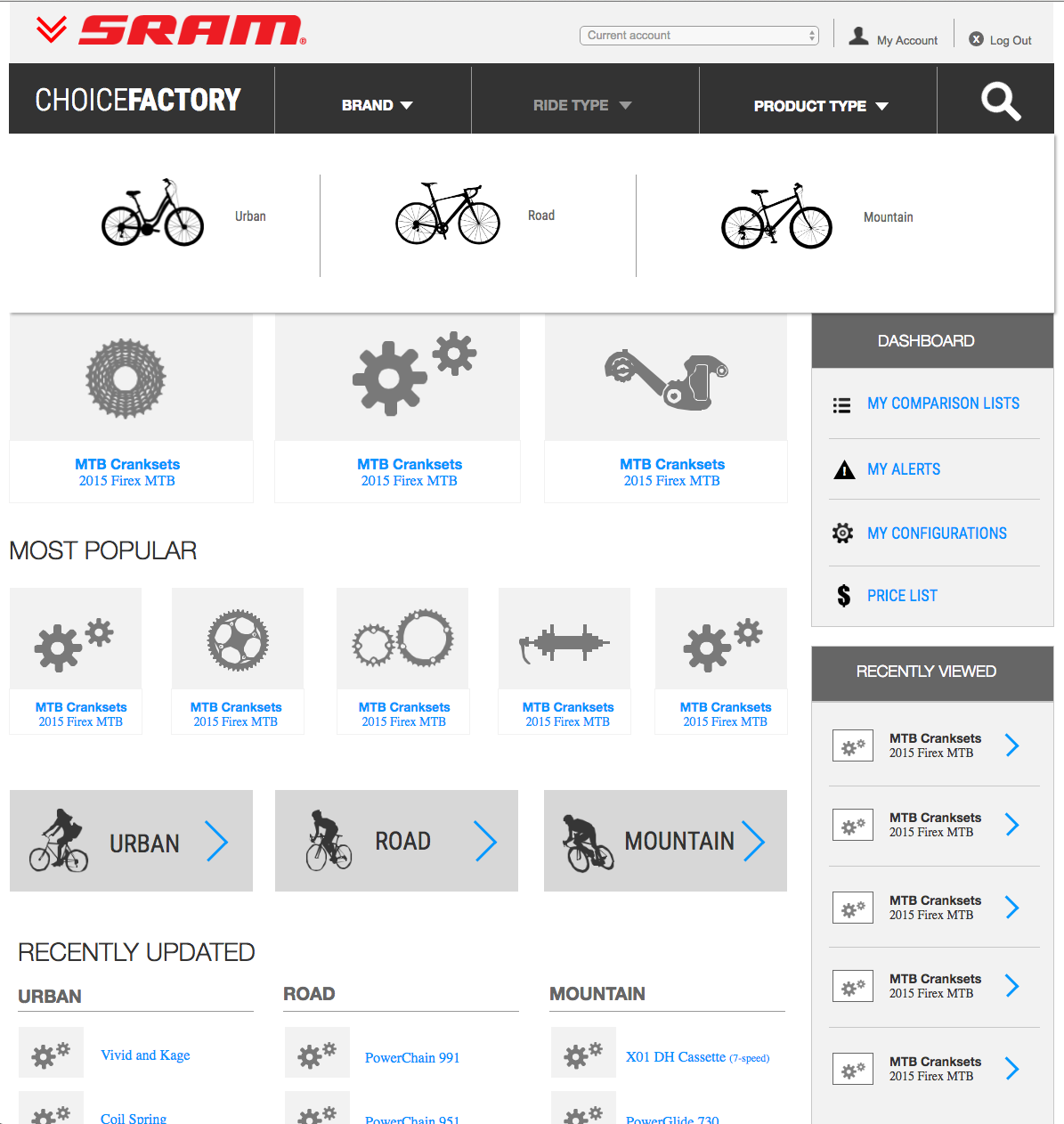 Wireframe prototype: Model Product Detail Page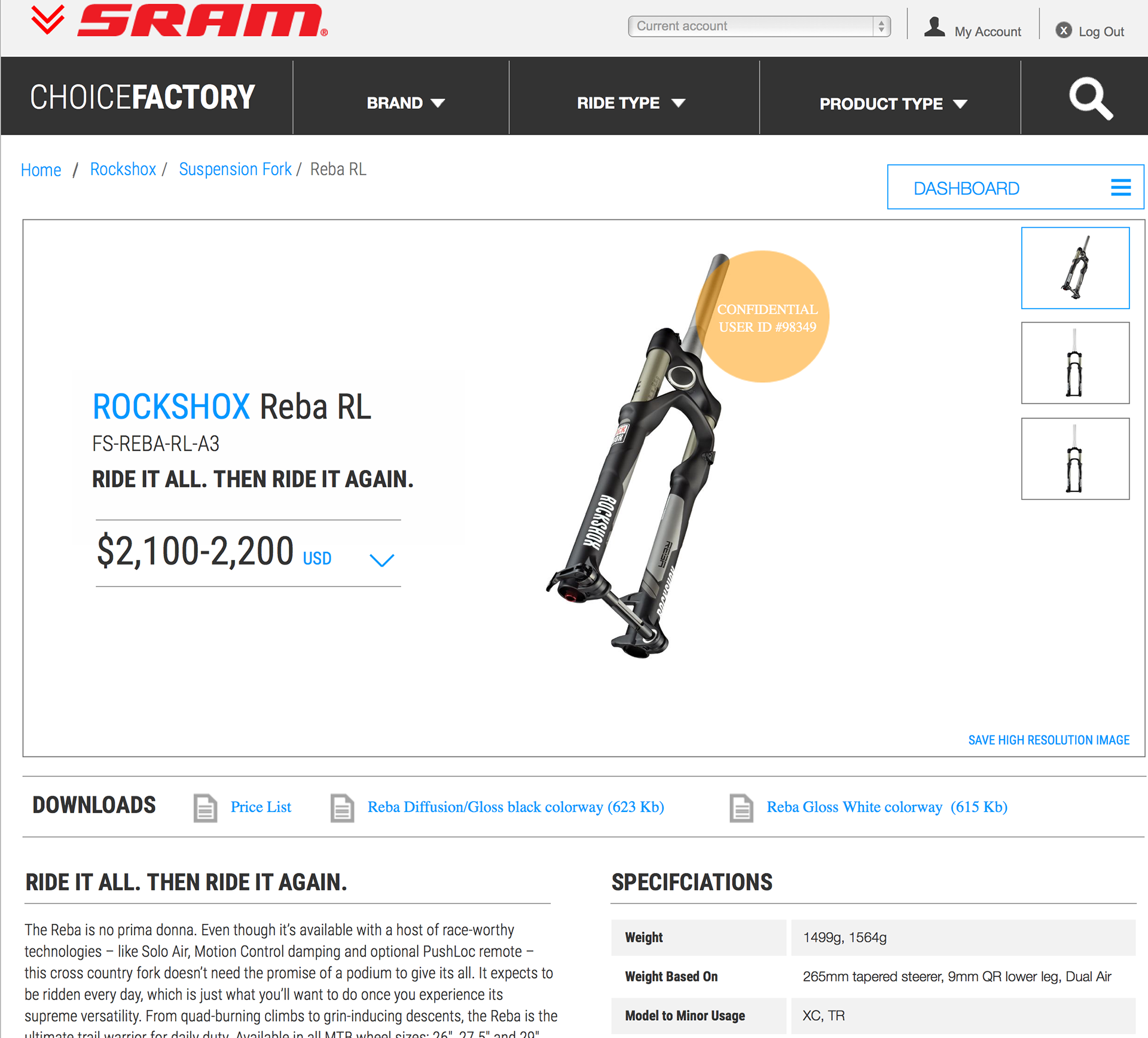 Wireframe prototype: Wireframe prototype: Model Product Detail Page> Scroll through Downloads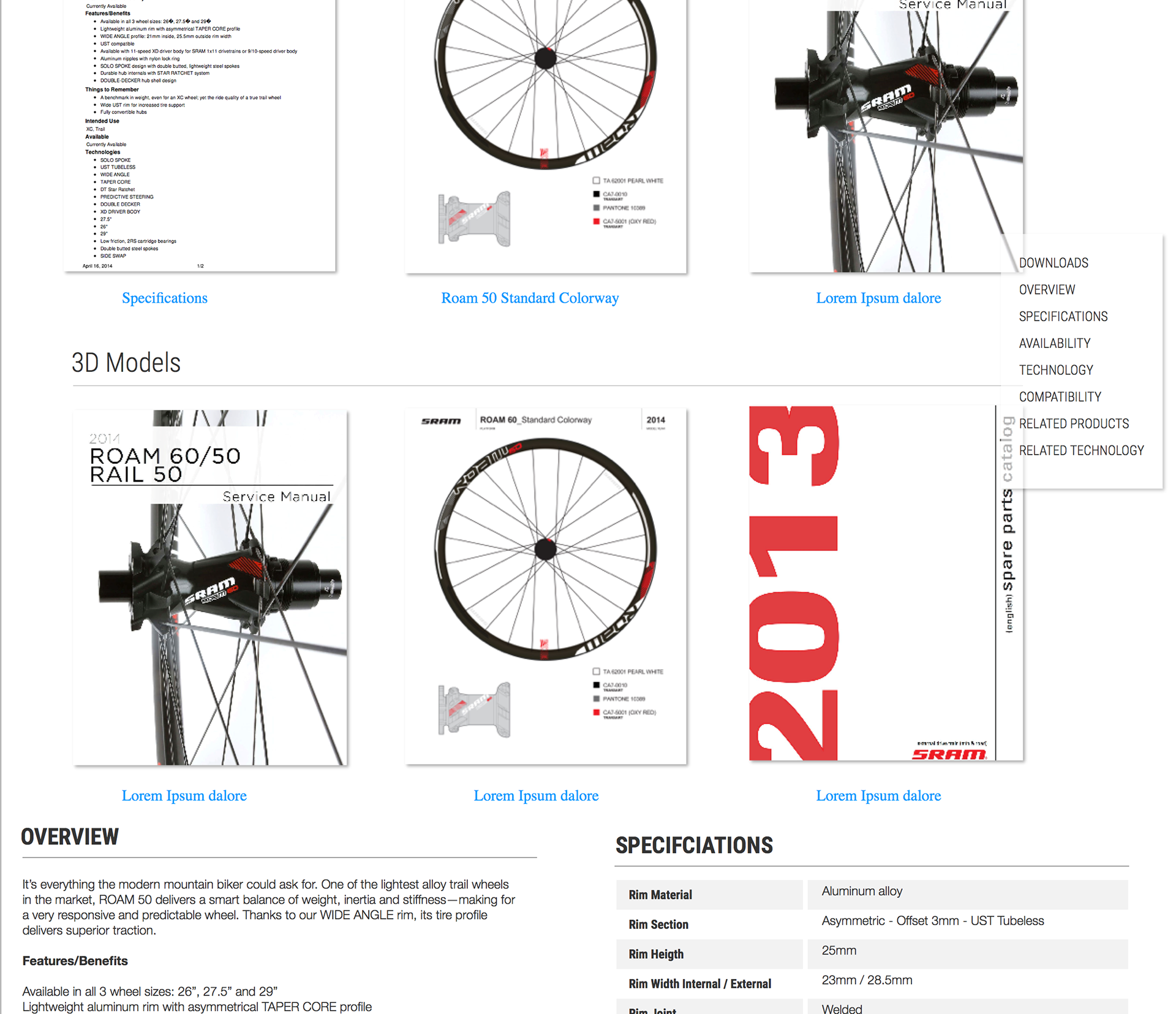 Visual Design: Landing Page 
Visual Design: Product Facets